AP Dynamometers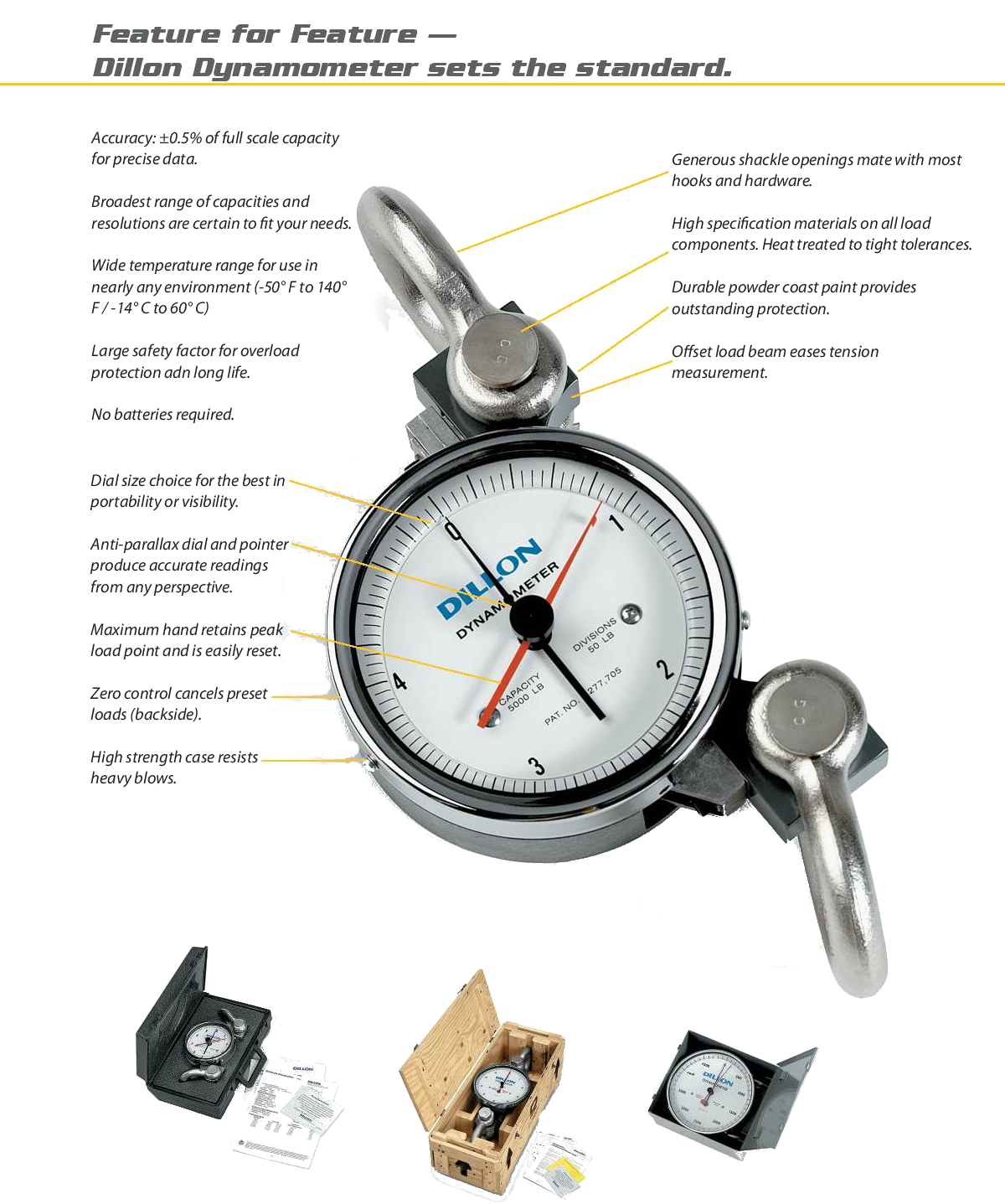 5″ (125 mm) diameter AP dynamometer includes a rugged ABS plastic carry case with die-cut foam inserts. Capacities of 30,000 lb (15,000 kg) and above are shipped in a heavy-duty reinforced plywood crate. An optional steel carry case is available for 10″ (250 mm) diameter dynamometers up to 20,000 lb (10,000 kg) capacity.
Options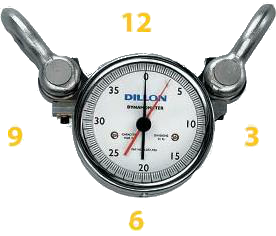 Zero Positioning
The standard zero position is 9 o'clock for both the 5″ and 10″ dial sizes. Capacities up to 20,000 lb can be supplied with the zero at 12, 3 or 6. Photo shows a nonstandard position of 12 o'clock.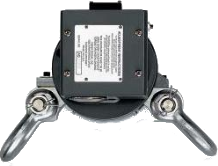 Klaxon Signal Alarm
Mounted on rear of the Dynamometer and sounds an alarm at a preset load point.
Model AP Mechanical Dynamometer Capacities and Increments

Dillon also manufactures electronic dynamometers and quick-attach tension meters.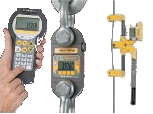 AP Dynamometer Specifications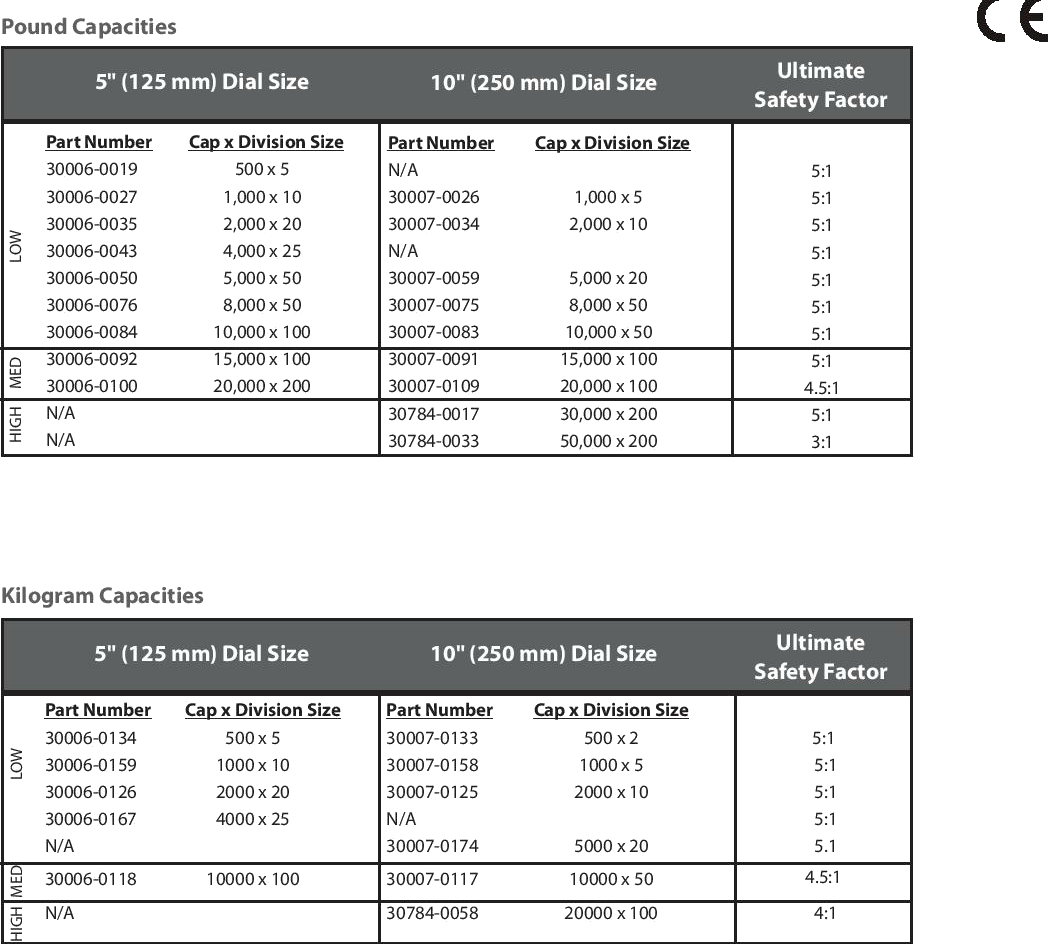 Model AP Dynamometer Dimensions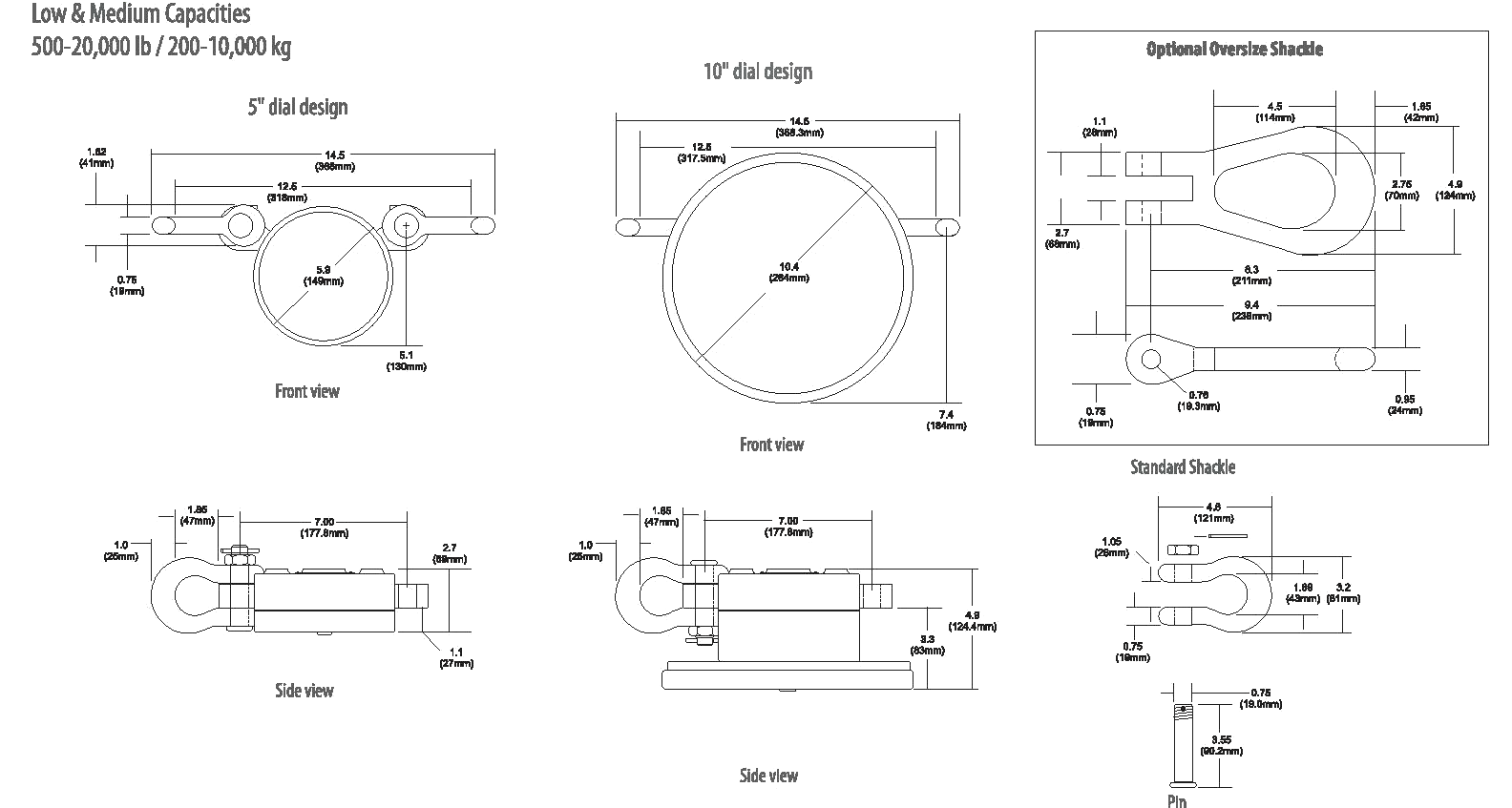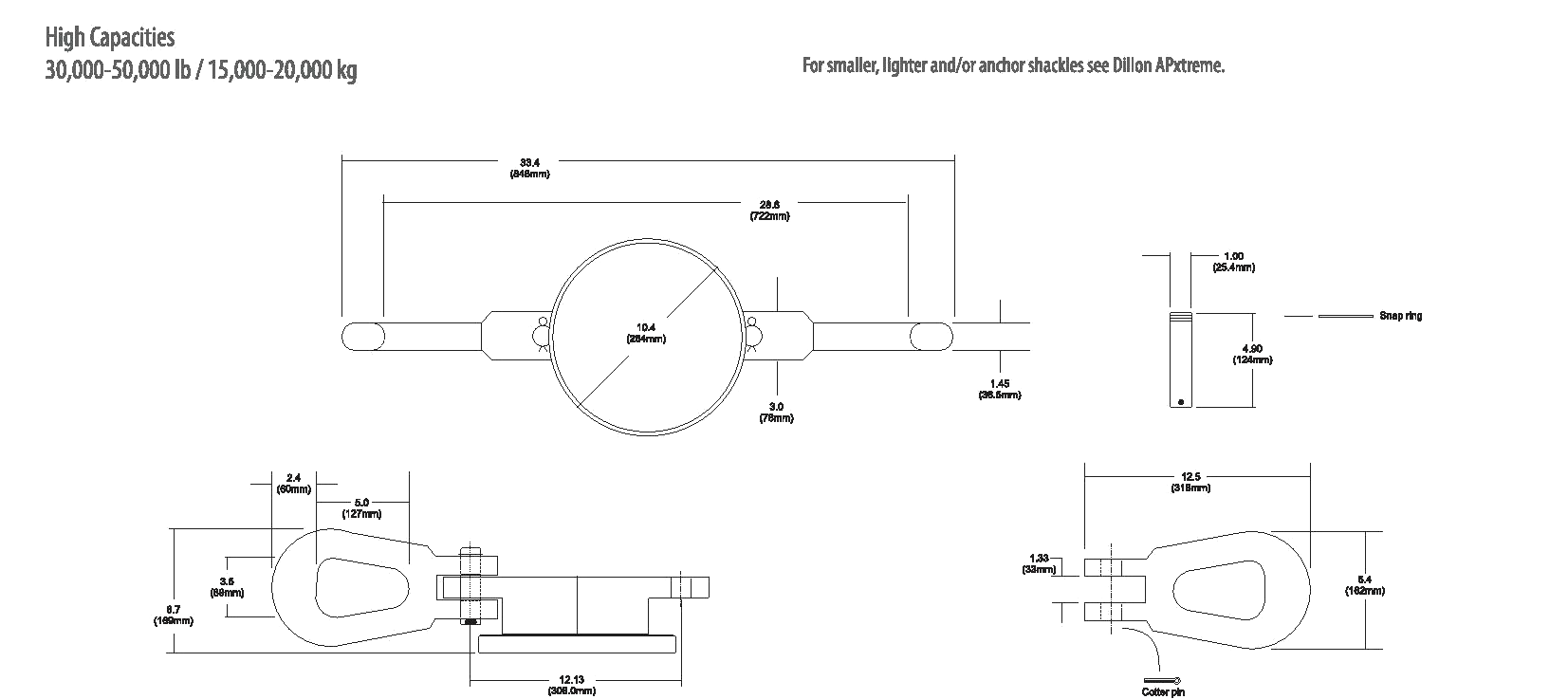 Model AP Mechanical Dynamometer
Accuracy: + 0.5% of capacity
Temperature Range:
-50° to 140° F (-45° to 60° C)
Ultimate Safety Factor:
See table on cover for minimum USF
Constructions:
• Pressure bar— High-grade E4340 alloy steel or 7075-T651 aluminium
• Shackles – A4140 forged steel (machined from E4340 steel)
• Shackle pins – Machined from E4340 steel


Case Housing:
5″ models are equipped with high strength
composite plastic case.
10″ models use cast aluminum enclosure
Corrosion Protection: Pressure bar protected with durable powder coat paint. Shackles and pins are electroless nickel plated. All
integral machining and fasteners are produced from noncorrosive materials or have suitable plating.
Zero Control: Zero up to 20% of capacity. Zeroed load must be considered as part of ultimate load.
Calibration: Traceable to NIST
Documentation: Includes User's Guide and signed calibration card.
Carry Case/Crate:
• Low/Med capacity 5″ dial – includes plastic carry case
• Low/Med capacity 10″ dial – optional steel carry case
• All high capacity – includes reinforced plywood crate


Periodic Proof Loads: Controlled 150% proof loads permitted annually.
Approval: CE
Warranty: 2 years parts and labor
Shipping and packing: (approximate weights):
5″ Low and Med Capacities:
• Net weight 9 lb
• Shipping weight 15 lb
• Shipping box 16″ x 11″ x 7″


10″ Low and Med Capacities:
• Net weight 64 lb
• Shipping weight 16 lb
• Shipping weight (with optional steel case) 26 lb
• Shipping box 14″ x 14″ x 7″


30,000 – 50,000 lb (20,000 kg) High Capacity:
• Net weight 64 lb
• Shipping weight 98 lb
• Shipping crate 37.5″ x 13″ x 10.5″