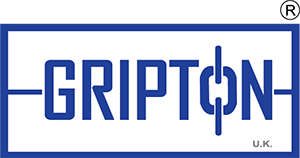 Gripton is a U.K. – based, ISO 9001:2015 certified company involved in the manufacturing of high quality lifting equipment. Gripton specialize in controlling all stage of the production process, from sourcing the correct high grade raw materials to delivering an aesthetically pleasing product. All of this is for the sake of providing only the most cost-effective and highest quality lifting equipment in the market.

Dillon was founded in 1937 by William C. Dillon in the USA as a supplier of cable tensioning products to the armed forces. The company grew rapidly, expanded its offering and today has a comprehensive range of force measurement devices. These products are sold into a wide variety of markets worldwide including lifting applications, telecommunications, aviation, military, public utilities, offshore oil/gas, shipping and lift maintenance.

Those who know the name "Crosby" know the significance the name holds within the rigging and lifting industry. It is a name that has been trusted for over 130 years, is rooted in tradition, and drives the industry-changing innovations of tomorrow.
As the world's leading manufacturer for rigging, lifting, and material handling applications, Crosby delivers a diverse portfolio of products engineered to exceed the toughest demands of any industry, including land-based and offshore energy, construction and infrastructure, cargo handling and towing, marine, mining, and transportation. Our products of uncompromising quality include Hooks, Red Pin Shackles, Hoist Rings, Master links, Lifting Clamps, Slings, Turnbuckles, Snatch Blocks, Crane Blocks, Sheaves, and a host of other custom engineered solutions: the most comprehensive portfolio in the industry.
When you choose Crosby, you are guaranteed more than superior products-you are guaranteed the quality assurance that comes with comprehensive risk management, world-class training programs, and a customer service team committed to exceeding end user, market, industry, and worldwide expectations.
At Crosby, it's not just about lifting products-it's about working with a trusted partner who is invested in your success. We look forward to providing you the resources you need to lead with confidence and without compromise in a superbly-engineered world.
For more information, please click here: www.thecrosbygroup.com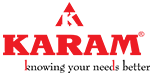 Karam provides a vast range of permanent vertical & horizontal anchorage line systems incorporated with guided – type fall arresters. This system provides easy solution for anchorage in various industries like construction, oil & gas, engineering & manufacturing, telecommunications, and energy etc.